Links


The burning of fossile energies (oil, coal, gas) is polluting the atmosphere and contributes to global warming. We must protect our small planet and turn to cleaner and more efficient energies ! For information on energy and the environment : visit the web site of EFN.



The STRESSOMETER™ is an electronic tremor measuring system used by companies, hospitals and health professionals, for the monitoring of stress, concentration, vital energy and nervous disorders. The Stressometer has been developed based on the scientific expertise of, and in cooperation with,the Comby Institute.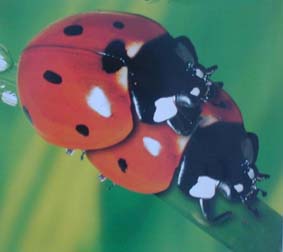 MICROPOLIS is the largest insect museum in Europe, and perhaps one of the most beautiful in the world. It is located in southern France in the village of St Leons where lived the famous entomologist Jean-Henri Fabre, and presents various information on the fascinating and marvellous world of insects.

Contact-us for a link to your web site !
(spam prevention: replace A by @ in the e-mail address before sending the message)
Reciprocal links :
The Food Insect Newsletter : http://www.hollowtop.com/finl_html/finl.html
Tia's insect eating web site : http://www.eatbug.com
Site of the famous entomologist Jean-Henri Fabre (1823-1915) : http://www.e-fabre.com
Solar cookers : contact tnr[at]tnr.fr (antispam precaution : replace [at] by @ in the email destination before sending the message)
Links in other languages : click here and choose the language